There are more secrets of how to grow strawberries than you may think. We've learned some lessons the hard way before figuring out how to grow more and tastier strawberries! This is what we learned, and I hope it helps you harvest more and better strawberries than ever before! (Now you can Buy Strawberry Plants Online!)
If you take good care of your strawberry patch, it will continue to produce for years to come!
Where To Grow Strawberry Starts
The easiest way to grow strawberries, that we have found through years of growing them, is in raised garden beds! Raised beds have the advantage of a weed barrier or grass between them, so there is much less weeding than in traditional ground rows. (Now you can Buy Strawberry Plants Online!)
Not only do raised beds limit weeds, but they are also easier to weed and plan in than at ground level! If you plant strawberries where the grass was recently dug out, you may become overwhelmed with weeds, or get infested with lawn grubs. Weeds and grubs can devastate a strawberry patch.
Raised garden beds also drain well, which strawberries need!

Place your raised garden beds for strawberries in an area that gets full sun, and doesn't stay too wet in the spring.
*Caution – Don't plant strawberries in areas where tomatoes, potatoes, eggplant, or peppers grew in the last 4 years. These plant crops carry a root rot fungus called Verticillium, and it will kill strawberry plants too.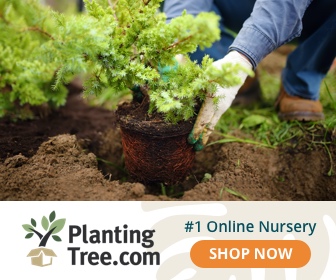 Soil Prep For Growing Strawberries
Fill your raised garden beds deeply with miracle grow, or a deep sandy loam with lots of organic material in it!
Strawberries grow the best in soil with a pH of 5.8 – 6.2. You might need to apply ground limestone to increase the pH of acid soils. Soil testing is done by private & public labs.
If you are like me and don't get your soil tested, broadcast 20 pounds of 10-10-10 garden fertilizer per 1000 square feet of the site a week before planting strawberries! Then mix fertilizer into the soil and break up dirt clumps and hard areas. Instead of synthetic fertilizers, use organic ones like plant meals, seed meals, sulpomag (or K-Mag Natural), and rock phosphate.
Planting Strawberries
Strawberries should be planted as early in the spring as you can work the soil. Make holes for strawberry plants about a foot to 18 inches apart in rows that are a few feet apart each. Now you can Buy Strawberry Plants Online!
Each hole should be wide enough to spread the roots a bit when planting them. Put your strawberry start into your hole, spread the roots a bit, and cover with soil halfway up the "crown".
Pack the soil firmly around each strawberry and start after getting them into the ground!
The space between rows will get filled in by the new strawberry runner plants (strawberry starts) that each plant will grow several of in the summer! If runners grow into areas you don't want them, just move them over… Do not pick them off! These are free new strawberry plants that will fill in your patch for free!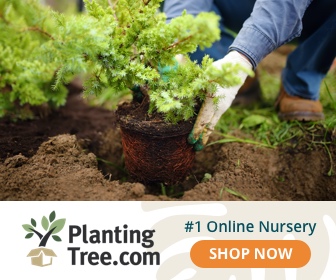 Watering – How To Grow Strawberries
How you water your strawberry patch makes a HUGE difference in how they turn out! If you don't water enough, you'll get tiny berries and not many of them. However, if you over water your berries will be big and juicy BUT have no flavor!
There is an important balance that must be maintained to make sure strawberry plants produce large juicy and tasty berries!
Do not soak strawberry patches! Too much water makes them tasteless.
Do not use sprinklers to water your strawberry patch.
Water strawberry plants with a soaker hose or drip hose. If plants get too wet (from sprinklers) they become subject to disease, pests, and mold.
Water your strawberry patch regularly from spring through fall (unless you get a lot of rain) and make sure the ground is moist, a darker color, but not drenched. Soil should feel slightly moist to the touch, and the color should tell you it's moist.

Weeding – How to Grow Strawberries For Years
Enjoy a few minutes twice a week in your strawberry patch and pull out any weeds that have come up! Keeping your patch weed-free ensures that the strawberries get all the nutrients they need to produce more berries. Weeds will quickly overtake strawberry patches and decrease the number of berries you get to harvest!
Regular weeding will actually prolong the life of your patch because the plants get all the nutrients they need.
How Do You Get Strawberries To Produce More Fruit? Harvesting!
Believe it or not, but the more you're out harvesting your strawberries, the more they'll grow! If you leave strawberries on the plant longer, the plants will put their energy into those berries till they rot or get picked.
However, if you pick a berry when it turns red, the plant will put it's energy into growing more new berries! Thus picking often gets strawberry plants to produce more fruit!
***And what will you do with all Your Strawberries? Preserve them the easy way… Make ***Strawberry Freezer Jam*** that will last for another year!***

How To Grow Strawberries – Fall Strawberry Patch Care: Mulch, Trim, and Feed
After your last fall harvest, MOW or trim your strawberry patch leaving an inch and a half above the crowns.
Now, Fertilize your strawberry patch! Broadcast twenty lbs of 10-10-10, or organic fertilizer, per thousand square feet.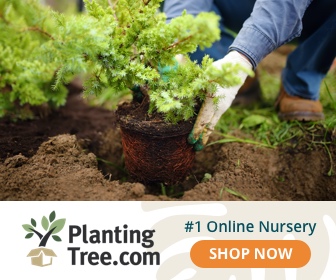 Then remove plants between rows (they'll fill in again next summer).
Cover your strawberry patch with 3-6 inches of mulch in late fall to protect them from extreme cold that causes root damage. Good mulches include straw, pine needles, wood shavings and loose organic material that will provide cover and won't mat down. Avoid using mulch that has seeds in it, because those seeds would come up in your strawberry patch the following spring.
When spring comes back around and there is no longer the threat of frost, rake mulch off strawberry plants into middle rows to make walkways!