We build a new farmhouse every 3 years or so, and I gotten so many questions about DIY farmhouse kitchen ideas that I decided to share on the blog! Some of these farmhouse kitchen ideas are inexpensive, and some cost more, but they're all things you can do yourself and to save money and build equity in your home!
Open Shelving VS Upper Cabinets
Open shelves are much cheaper than pre-built cabinets, and easy to do yourself! Plus, they're super cute have that old farmhouse feel that so many of us like. Open shelves can replace upper cabinets in the kitchen, shelving in the pantry and butlers pantry!
Stained butcher block cut into shelves, and used for open shelving with corbel supports are sturdy and a gorgeous farmhouse kitchen feature! I've seen them painted or just stained for the natural wood element in a classic or modern farmhouse kitchen!
Adding open shelving is a good example or a cost effective way to add beautiful decor, more storage, and a classic farmhouse look!
Farmhouse Kitchen Island
I LOVE a big kitchen island…. And the best farmhouse islands are made from antique tables and transformed into a functional island!
Kitchen Islands center the kitchen and provide a comfortable area for meal prep and eating. Bar stools , or tall chairs, on one side of an island are a great way for family and friends to help with cooking, and spend time in the heart of the home together!
If you don't have an island yet, you can make your own! Measure your space and determine what size island will fit with room to walk and work around it. Then start looking for a table, chest or drawers that will fit! Even a small kitchen can fit a small butcher block island!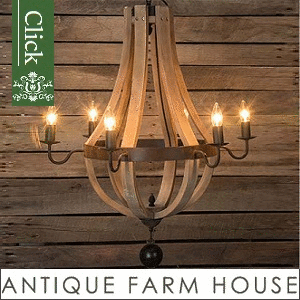 Next, choose your countertop! Granite and quartz counters are beautiful, but on the more expensive end. I love the look of butcher block island countertops…. And you can stain them white with an oil based polyurathane! Butcher block counters are very affordable and give a nice farmhouse feel!
Light Fixtures & Pendant Lights
I am a little obsessed with antique light fixtures and mason jars… I love the old colors and shapes! On top of their nostalgic feel, antique light fixtures and old mason jars are still super useful! I found my Island lighting fixtures on Etsy from a seller in texas who makes pendant lights out of large 100 year old mason jars. Antique and reproduction light fixtures are super simple to replace builder grade pendant lights with!
There are so many farmhouse light fixture and pendant light choices…. Make sure to look around online at places like Farmhouse Harvest and Antique Farmhouse for inspiration!
Add An Old Farmhouse Sink
Maybe you are thinking the big expensive $2000 farmhouse kitchen sinks… NO, I'm thinking of real old antique high back reclaimed farmhouse kitchen sinks! You can find these on Ebay, Facebook market place, and new versions on the real thing on Amazon.
If you haven't seen Lisa with Farmhouse On Boone's kitchen… Go check it out! She replaced the kitchen sink in her origional farmhouse with a wide high back antique kitchen sink… And it's gorgeous, nostalgic, and a focal point in her farmhouse kitchen!
You can spend a few thousand dollars on a modern farmhouse apron sink, or spend a few hundred on an antique high back kitchen sink, and a couple hundred more to have it refurbished. The antique sinks make a much louder and real farmhouse kitchen statement!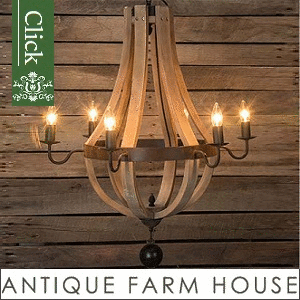 Farmhouse Kitchen Design
Farmhouse Kitchen Designs are usually light and bright with natural woods, a light color palette, and open spaces! A big window above the kitchen sink, and white colored cabinets, walls, or appliances make a farmhouse kitchen feel clean and fresh.
DIY Farmhouse Kitchen Ideas – Range Hood
I love to use natural materials in a farmhouse kitchen, and the range hood is the perfect place for an accent! Using natural materials, like barn wood, for a range hood really give a farmhouse vibe and anchor the entire kitchen.
Most origional and restored farmhouse kitchens don't have a range hood at all… In this case it's best to at least have an exaust fan above the range area, or a window close enough by to help air out the kitchen when cooking. No range hood at all provides a great area to hang pots, or a spice rack for cooking right where you use them above the range!
White Cabinets
Classic farmhouse kitchens most often feature white cabinets. White cabinets are light and bright, and give a clean farmhouse vibe. It's a classic farmhouse look and feel.
However, despite receint trends, not all farmhouse kitchens have to have white cabinets. I LOVE the light grey kitchen cabinets in the little farmhouse we are moving into! They are still light and match the trim throughout the house! The walls, back-splash are white so the light grey cabinets stand out just a little, and keep the light bright clean farmhouse kitchen feel!
Upper Cabinets & Lower Cabinets
Modern farmhouse kitchens often change up the cabinets, using white on the top or bottom and a natural wood on the other. My person favorite is white cabinets on the walls and a natural wood colored island!
Upper and lower cabinets in origional farmhouse kitchens were usually white inset cabinets. Inset cabinets have the face frame around the cupboard and drawer doors, as opposed to the modern look of doors on top of face frames. Inset doors give a classic farmhouse kitchen look, but are more expensive than the popular modern choices of full overlay cabinets.
Wooden Beams – DIY Farmhouse Kitchen Ideas
Wood beams are a popular feature of a country kitchen…. And for good reason. Old farmhouses had natural wood beams, with a rustic charm, to structurally hold walls and second story floors.
Now days most homes don't require beams, but they're added as architectural farmhouse decor for a rustic look to a farmhouse kitchen. Plus they provide a ideal place to hang herbs and flowers for drying, pots and pans for visual storage, and an architectural element that creates a nostalgic feel.
Give A Modern Kitchen A Farmhouse Kitchen Makeover
Modern Style Kitchens can be transformed to a rustic farmhouse kitchen by adding classic and antique farmhouse elements to the newer house! I love making a new house feel old, and an old house feel newer with the materials I use!
For example in a modern style kitchen add rustic elements:
Ant Antique Table or dresser for the island
An antique high back kitchen sink (my heart!)
A spice rack or pot rack above the range.
Open butcher block shelving with corbel supports add a nice rustic touch..
Antique pendant lights above the sink or island, or sconces on the wall.
White Elements (backsplash, cabinets, walls, decor, displayed dishes.)
Wood countertops!
An accent butcher block wood countertop on the island or built in desk.
an antique hutch with glass doors for storage on one wall.
White Subway tile with grey grout on the back-splash.
Add hardwood floors.
Rustic Farmhouse Kitchen Decor.
Rustic materials, like tin tiles on the kitchen ceiling, for example.
If you are building a new farmhouse consider the ceiling height… Classic Farmhouses were built with higher ceilings 100 years ago!
Adding a farmhouse style kitchen table is a good idea if there is an eat in area in the kitchen.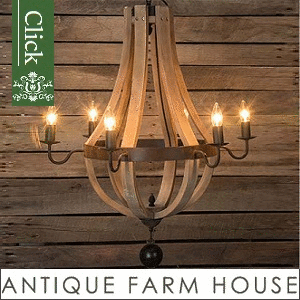 Transform An Old Kitchen Into A Modern Farmhouse Style Kitchen
Old farmhouse-style kitchen often need a bit of renovation to make them beautiful and functional again. Adding modern touches transforms give an older kitchen new life. You can make an old farmhouse kitchen more modern by adding modern features like:
Paint the old cabinets white, or replace them with new shaker style cabinets.
A Marble countertop, or butcher block countertops.
An apron front sink.
Install a new backsplash!
Modern features like plumbing a pot filler above the stove.
A modern faucet.
New or updated kitchen appliances in stainless steel or white: range, stove, refrigerator, dishwasher.
A fresh coat of paint on the walls works wonders, and costs pennies!
New or refurbished light fixtures.
Refinish wooden floors.
Add a window for natural lighting.
Farmhouse Kitchen Style Flooring – DIY Farmhouse Kitchen Ideas
If you bought an old farmhouse to renovate, chances are you have tile floors or lanolium flooring in the kitchen… Not that 80 to 100+ year old homes were built with lanolium, but it was probabally added down the road.
Remove any lanolium flooring, and hopefully you will find hardwood floor under! If not, wood floors are the traditional farmhouse style. Now days there is a great waterproof product called LVP or luxery vinyl plank flooring. It looks like real hardwood flooring, but is scratch hardy and water proof!
So if you have little kids, want to do it yourself, or are worried about water damage, LVP is a great choice flooring for look and functionality! It's easy to install, requires only a chop saw, and is a great family project!
Stainless Steel Appliances Or White?
Over the last decade stainless steel appliance have been the popular choice, and used for modern style farmhouse kitchens.
Another appliance finish is cabinet faced appliances. These create a seamless look and hide appliances, so they all just look like cabinets.
However, my favorite is white! White appliances are a great idea to achieve a classic or antique farmhouse look! The Big Chill and other brands also make white vintage style appliances that really make a gorgeous kitchen feel nostalgic!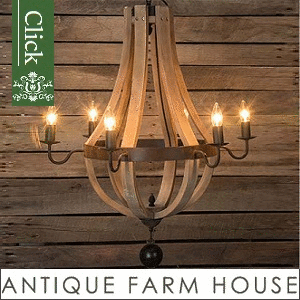 Classic Farmhouse Backsplashes – DIY Farmhouse Kitchen Ideas
It seems like the popular modern farmhouse design, or Joanna Gains farmhouse kitchens, have white subway tiles with grey grout between upper and lower cabinets. Other modern farmhouse backsplashes include chevron pattern wood look tiles, and other light and neutral colored tiles.
However, there are so many good choices. Classic farmhouse kitchen also use beadboard for backsplashes. Beadboard backsplashes are economical and an easy way to install a classic farmhouse backsplash!
Get A Classic Farmhouse Look With DIY White Paint
The easiest and most affordable way to get a farmhouse vibe in your kitchen is to use white paint! Classic farmhouses usually have a white kitchen, or neutral colors with a warm tones. Bright colors are only used as accents! You can paint almost everything white… Paint your walls, cabinets, backsplash areas, and even wood floors white! They even have a laminate countertop paint like substance to transform old laminate countertops into classic white farmhouse countertops!
The only problem you may run into with painting so much white is that it shows dirt easily… However, Shermin Williams has come up with a self cleaning white paint. Paint manufacturers have come up with a self cleaning exterior paint… Just can't wait for the self cleaning interior paint for those of us with lots of little hands around!