The best Mothers Day Dinner ideas are easy to make and are simply delicious! Making dinner for your Wife or Mother is an excellent way to show her you love her! It's especially great if you make her dinner, and then clean it up (Like the cherry on top!)
You can pair this simple strawberry walnut salad (or pecan) with any of the main dishes below for a perfect Mothers Day Dinner! It's springy, light, fresh and just the right amount of sweet! Even the kids love it!
The Best Mothers Day Dinners For Meat-Eating Mothers:

You can serve this oven-roasted Boston Butt Roast with salad and rolls for a perfect meal. Serve as pulled pork or as a tender fall apart rpast. This recipe only uses 1 pan but takes hours… So start early!
Tender marinated Boston Pork Butt Roast Recipes practically falls apart as you cut it! This Boston Butt Pork Roast is perfect on its own, as pulled pork, and many other ways. It's rubbed with a simple dry rub marinade and cooked slow and low for that tender fall apart pork roast we all love!

This is a perfect recipe for super bowl gatherings, potlucks, Sunday dinners, and special occasions like Christmas Dinner! Don't forget to grab your printable recipe card below!

https://farmhouseharvest.net/fall-apart-boston-butt-pork-roast-the-best-recipe/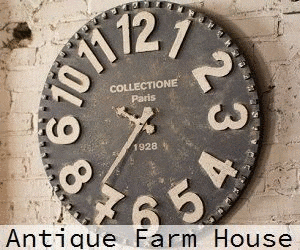 Fresh Ham Roast Dinner – Perfect Mothers Day Dinner
Fresh ham roasts are best when brined, so start this one early too! But this fresh ham roast is perfect for Mothers Day, and Spring! It also goes wonderfully with the Strawberry Walnut Salad!
Ham roasts are different from other types of ham like pre-cooked ham, spiral-cut ham, ham steaks, country ham, city ham, cured ham, whole ham, and half ham. Fresh Ham Roast is fresh because it is uncured, uncooked, and unsmoked… It has not been processed in any way. Most hams are cured, but ham roast isn't cured at all… It's "fresh" like a variety of other roasts: rump roast, pork shoulder roast, etc.

Ham Roasts are leaner cuts of pork, they aren't naturally tender and it has longer meat fibers. It also has less fat marbling inside the meat than a pork shoulder and Boston butt roast. Ham Roast comes from the hind leg of pork, and it has a nice fat layer on the outer layer. Ham roasts can be purchased as boneless ham or bone-in ham.

https://farmhouseharvest.net/fall-apart-fresh-ham-roast-in-oven-the-best-recipe/
Classic roast beef is simple and easy to make and goes great with all sorts of sides and salads!
Roast beef sounds like it's complicated to cook, but it's really simple! All you need is a high quality rump roast and some simple herbs to make a rump roast recipe that's tender and flavorful. Roast beef is pretty inexpensive, compared to other beef cuts, plus you get yummy leftovers for lunch and roast beef sandwiches! I'm sharing the simple ingredients and instructions you need to make this easy dinner yourself.

https://farmhouseharvest.net/oven-roasted-rump-roast-recipe/
Perfectly Smoked Brisket for Mothers Day Dinner
This smoked brisket is a crowd-pleaser for sure! It takes some patience and time so get started with it the day before!
Smoking is a work of art, and patience, so start this recipe the day before mothers day!
An all-inclusive guide for you to make perfectly Smoked Brisket… every time! I'm taking you through selecting, trimming, and how to smoke a juicy tender brisket. A Smoked Brisket Recipe is perfected by following these key steps. You'll want to save this one because it will be a favorite!

https://farmhouseharvest.net/how-long-to-cook-brisket-on-smoker/

Simple Country Style Pork Ribs
Country-style pork ribs are a good alternative to grilling out… Especially if it's still acold or windy and grilling isn't a good option!
These Country Style Pork Ribs are fall apart fork tender and richly flavored alternative to traditional pork ribs. They're affordable, easy to cook, and SOOO good! This will definitely be one of your favorite ways to cook rib recipes!
Country Style Ribs are super easy and the perfect recipe when cold or rainy weather isn't hospitable to grilling outside! Serve them with mashed potatoes and homemade gravy or rolls and a salad… You'll be whipping up this recipe, inside or outdoors, all year round!

https://farmhouseharvest.net/the-best-baked-country-style-pork-ribs-easy-recipe/
Easy Crockpot Potato Soup For A Cold Mothers Day Dinner
May can be cold still in Idaho, and if it is cold on Mothers Day then a nice comfy soup is just the ticket! This perfect potato soup is warming and easy to make!
This creamy crockpot potato soup recipe is a great recipe to warm your whole family up on a cold day! The best Crockpot potato soup is a hearty filling cheesy potato soup that even the pickiest kids love! With all the ingredients of a loaded baked potato, this bowl of soup is filling and flavorful. Grab your free Printable Recipe Card below!

https://farmhouseharvest.net/crockpot-potato-soup-recipe/